Mrs Wendy Moulton, Director of Building Matters Queensland, is an integral member of numerous organisations on local and statewide playing fields. She promotes open communication between all members of the building industry, as well as furthering the role of women in construction.

Queensland Master Builders Association – Wendy is a long-term member of Master Builders, a professional body for the Queensland building and construction industry.
Master Builders Institute of Building Consultants (IBC) – Wendy has been a committee member for a number of years. The IBC is made up of a variety of industry-related professionals, currently has a membership base of approximately 200 and is a founding member of the MBA National Building Consultants. Wendy, Director of Building Matters Queensland, and Helen Armstrong, Director of House of Stars, are the first ever female representatives on the IBC committee.

Housing Industry Association

(HIA) – Wendy is a member of the HIA, Australia's largest residential building organisation.
NAWIC

(National Association of Women in Construction) – Wendy has been a committee member on NAWIC's Education Committee for many years. This committee supports women in the building industry to expand their confidence and forge meaningful relationships through mentorship and education of apprentices. NAWIC also promotes networking with women established in the construction industry.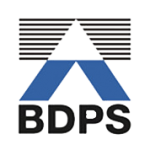 Building Dispute Practitioners Society (BDPS) – Wendy is a member of the BDPS whose members include Building Consultants, Architects, Engineers, Solicitors, Barristers, Arbitrators, Builders, Quantity Surveyors and others having a direct or indirect interest in the resolution of disputes within the building, construction and engineering industries.
Women Into Building – whilst the Buildmore Women Into Building Showcase House was under construction, Wendy was a committee member and integral participant in this project. This project was an educative adventure initiated by NAWIC, facilitated by Buildmore Building Solutions Group, to showcase the abilities of women from around the state of Queensland, and further the profile of women in the building industry.